FAQs
If you have any questions about the UPM employer portal, you may find the following FAQs useful
Timelines
We will be taking a phased approach, starting with Phase 1 in early 2022, with Phase 2 taking place in mid to late 2022.
The phases are being grouped by client/fund:
Phase 1: Bedfordshire Fire, Bexley, Ealing, Hammersmith & Fulham, Hertfordshire, Hertfordshire Fire, Kent Fire, London Fire, LPFA
Phase 2: Brent, Cumbria, Cumbria Fire, Havering, Lancashire, Lancashire Fire, Lancashire Police, Merseyside Fire, Newham
Employer portal
We will be providing training and support materials for each of the processes to be undertaken using the Employer Portal, and anticipate that we will start to roll this out from November 2021 for Phase 1 employers.
All documents are being migrated across to UPM with the required data needed to ensure we understand what/when they were used for.
The current intention is to bring across historical cases in some format. This will likely be a 'stub' record which gives the administrator basic details of the case e.g. data, type etc.  LPPA own the CMS system so will always have access to the historic cases held within it as long as CMS exists.
The employer web allows employers to submit web forms outside of the monthly return schedule. The forms available include, New Joiners form, leaver form, address change, scheme movement as well as a number of others. Where a member retires mid-month we would expect an employer to submit an online form to ensure delays are not encountered. Further to this, if a retirement date is known in advance this can be added to previous months returns which will kick off a process.
We have captured a log of all the existing reports to ensure nothing is missed.  We are currently going through the list to agree a course of action e.g. there is a direct equivalent in UPM, it's no longer required, it needs to be built etc.  If a report or more likely, a data item in the report cannot be replicated we will communicate this out.
Monthly/Annual Submissions
Yes. Although some employers already complete monthly returns, we will be introducing monthly returns for all employers. The monthly data collection file that is currently submitted to LPPA will also be switched to a new template. We're expecting the data requested to remain largely the same but the format and submission process will change. We hope to start communicating these changes with Phase 1 employers and payroll providers from November 2021.
A dedicated communications channel is in place to deal with the communication of the new return process. This will include ensuring that we have the right contacts at each employer who deals with the monthly returns providing the technical specification of the new template, demos and training activities. We will also be providing a roadmap of activity to all employers clearly setting out what activities need to be undertaken by them by which point.
Yes, where it is appropriate, we will liaise directly with payroll providers, as we are conscious there will be larger providers providing services on behalf of multiple employers across both phases. Employers will be kept updated of any developments.
Help & FAQs
Our most frequently asked questions from members all in one place.
Help & FAQs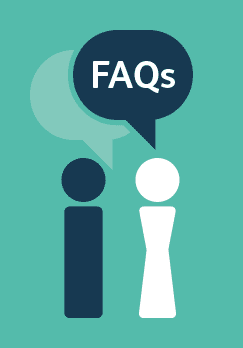 LPPA News
All the pension related news in one place.
News