UPM employer portal
The guides, videos and FAQs on this page are designed to help you navigate the UPM employer portal and understand how it works.
Scroll Down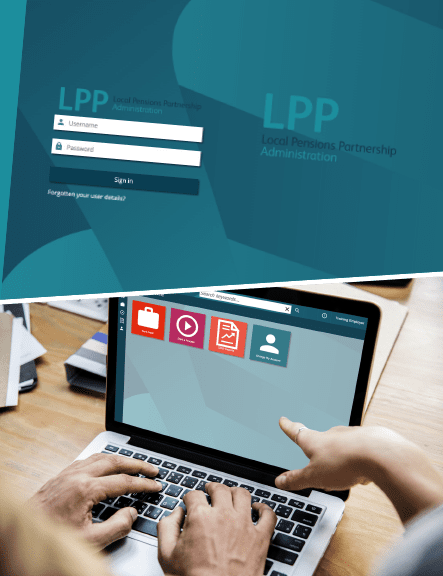 Download the guide below to get a better understanding of how to use the UPM employer portal.
UPM employer portal user guide
The guide below will show you how to run real-time quotes for redundancy, tier 1, 2 and 3 ill health and retirement.
Step 1: On your home page, select Start a process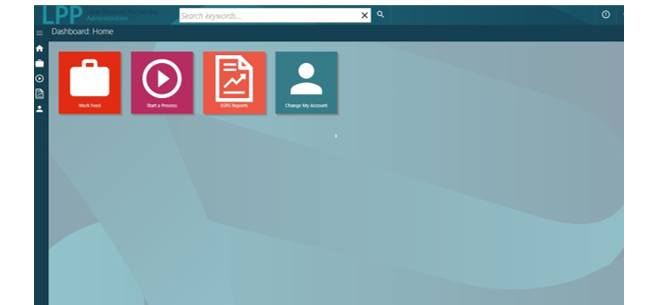 Step 2: Select LG Employer Calculations and then select 1 of the 3 estimate options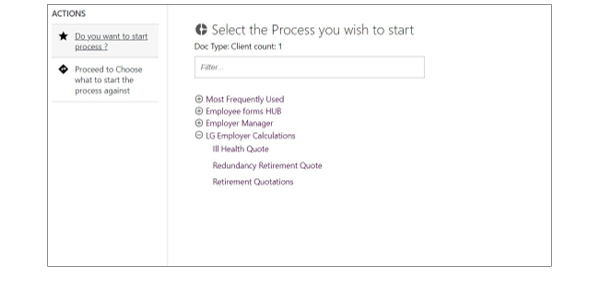 Step 3: Search for the relevant member by name, folder reference or National Insurance number as per the example below (which is a dummy record for illustration purposes).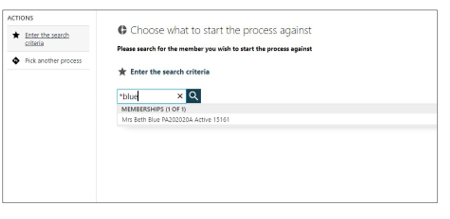 Please note: you can search using part of a name if you include an asterisk (*) on either side of your search. For example *Name*. This search would highlight all members under the employer with that name.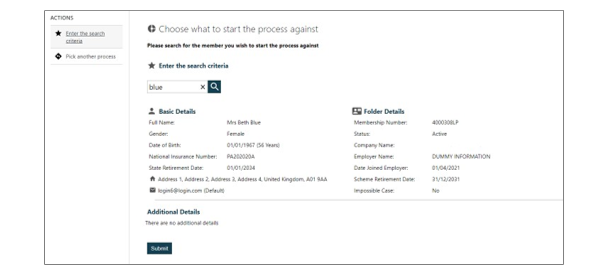 Step 4: Enter the estimated date of retirement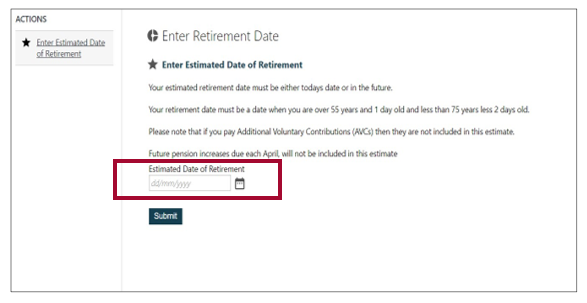 The member's details will be displayed and then press submit
Step 5: Enter the CARE and Final Salary figures

Please note: the Final Pensionable Salary is the full time equivalent estimated pay for the 365 days prior to the last day of service. Projected Pensionable Pay is the estimated annual CARE pay (it is the actual pay and should not be scaled up if the member is part time).
Step 6: Select display quote to see the estimated benefits.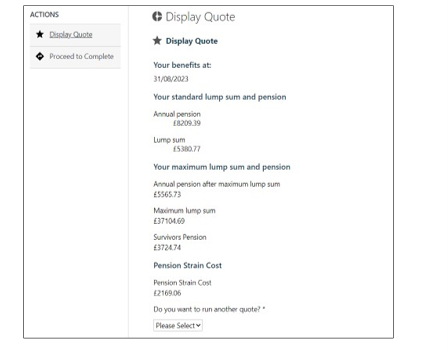 Please note: the process is exactly the same for all 3 estimate options. If you select yes on run another quote, the document will not be saved to the member file. All ill health estimates are based on tier 3 benefits.
What is strain cost?
Pension strain costs occur when there is a clear shortfall in the assumed level of funding needed to provide a particular pension benefit. Often, strain costs occur when a member draws their benefits earlier than expected.
Step 7: If you would like to download a copy of the estimate, search for the member and the estimate will be there to view under documents.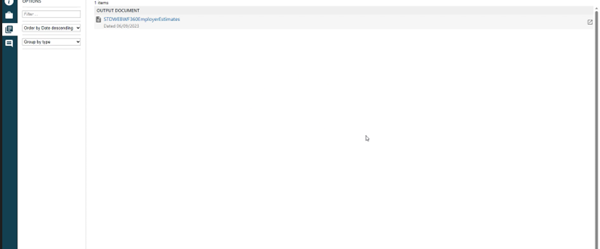 Navigation questions
Once you have been transferred over to the UPM employer portal, you will receive an email within a few days, giving you access to the site.
If you are new to your organisation, please speak to your site administrator who will be able to add you as a user.
You'll only need one set of login details to access different employers, as long as they are in the same pension fund.
If you need to access an employer in another pension fund, please let us know by completing an Employer Contact form. We can then ask a site administrator to provide you with additional login details for that fund.
Yes, you can, but only if it is a leaver form (at the moment). We are looking to introduce this feature to other forms in the future. 
If you're a Site Administrator, you can add new users and change their level of access. See the User Guide for more information. To delete a user, please contact LPPA using the Employer Contact form.
Yes, you can. To view a form that's been submitted:
Search for the member in question using the search keywords bar.
Once selected, click on the 'documents' icon in the left-hand panel (see highlighted below).
The leaver form you want to view will then be listed within the documents.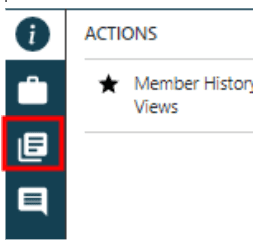 Understanding the joiner and leaver processes
Common joiner questions
Providing information on new joiners in bulk is not yet available on the portal. Once we've introduced monthly data returns, following the 2021/22 End of Year file submissions, the system will be able to provide details of all joiners and changes within one data upload submission.
Common leaver questions
No. If you partially complete a form, it will simply remain on the workfeed until you hit the submit button. But you will not receive any prompts to say that this is incomplete.
No, the workfeed can't be exported to Excel. From the Workfeed page you can open an item in a separate tab, or select an item and reassign it to a different user.
Yes. You will need to complete a leaver form for every position a member holds.