One of the benefits of the Local Government Pension Scheme (LGPS) is that it can offer financial protection to the people you care about.
For example, LGPS funds pay a tax-free lump sum (known as a death grant) to an individual or organisation when you die – depending on eligibility and when you (the member) retires or leaves the scheme. More importantly, you can have a say in who gets this money by nominating your beneficiary (or beneficiaries).
Although this is a great benefit, it can also be a little confusing. So, rather than leaving you scratching your head, we thought it would be useful to explain exactly how it works.
What is a nominated beneficiary?
A nominated beneficiary is your chosen recipient of this lump sum in the event of your death. So, if you die before taking your pension, the lump sum can be given to the person, people or organisations you care about most.
It's worth mentioning that a death grant isn't the same thing as a 'spouse's or civil partner's pension', which your partner may receive when you die – this is a completely separate one-off payment.
You can learn more about death grants in our Help Hub FAQs.
Who can nominate a beneficiary?
Any Local Government pension member under the age of 75 can nominate a lump-sum beneficiary. Plus, you don't have to be married or in any kind of relationship. You can nominate whether you're single, married or somewhere in between.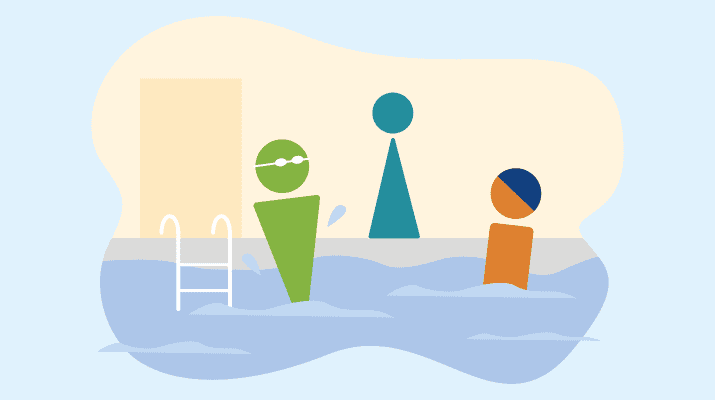 Who can you nominate?
Your nomination doesn't have to be a spouse, partner, or even a person. It's about deciding who or what matters the most to you. For example, you could nominate a:
Son, daughter, niece or nephew.
Family member or lifelong friend.
Charity that's close to your heart.
Combination of the above.
Your nomination doesn't even have to be a person. It's about deciding who or what matters the most to you.
Can you nominate more than one beneficary?
Yes. You can nominate more than one person (or charity) and your fund will take this into consideration when dividing up your lump sum. This could be your children (if you have any), a group of close friends, a mixture of your loved ones, charities, or both.
Can you change your nominations?
Yes, of course. Your nominations aren't set in stone once you've made them. If you want to amend them at any point in the future, you can.
Why is it important to nominate?
Choosing your nearest and dearest as your nominated beneficiaries has many benefits:
Gives you the reassurance of knowing that your loved ones could be well looked after.
Brings you peace of mind that your lump sum goes to the right people.
Ensures your money is distributed fairly and securely.
Helps make sorting out your finances far less stressful for family and friends.
Myth buster: Getting the facts right about nominating a beneficiary
Nominating a beneficiary isn't about who gets your pension when you die (despite what some people might think). It's about who you would like your death grant lump sum to go to in the event of your death.
A death grant lump sum isn't the same as the lump sum payment you can receive as part of your pension when you retire – it's a kind of life insurance for your loved ones.
Nominating a beneficiary isn't a pointless task. While your pension scheme has absolute discretion over who your lump sum goes to (which means it doesn't form part of your estate for tax purposes), they'll always take your nominations into consideration.
Nominating a beneficiary doesn't take long and you don't need to contact us to tell us about your nominations. You can do it in minutes via your online account, explained below.
You can nominate a beneficiary after you're retired as death grants can be paid for up to 10 years after retirement.
A death grant doesn't form part of your estate. 
How to nominate your beneficiary
The easiest way to nominate or change a lump-sum beneficiary is via your online account.
Just visit our how-to page for more information about nominating on My Pension Online, or log in, go to My Dashboard and select My beneficiaries to nominate a beneficiary on PensionPoint.