Employer support
Learn about your responsibilities as a pension scheme employer with this useful support page, with access to essential training, toolkits and videos as well as support from your dedicated Employer Engagement Team.
Scroll Down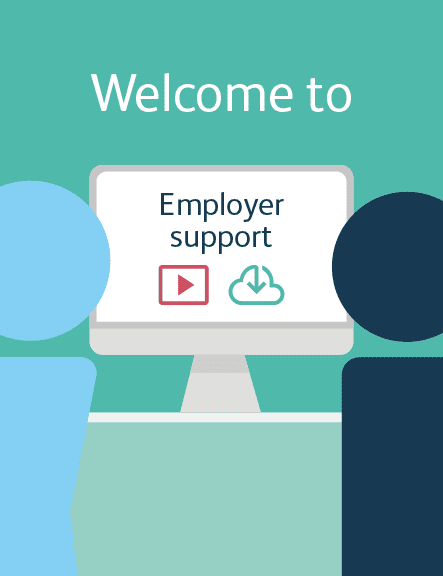 Welcome from your Employer Engagement Team
We're here to help you and your employees with all your pension needs.
Training
Take a look at our training sessions and useful videos to help get a better understanding of the pension scheme.
Your Pension essentials
We've also put together some useful resources to help support you as an Employer.
And if you can't find the information you were looking for, feel free to contact the team and we'll get back to you as soon as we can.
Contact us