LPPA is pleased to announce that we have signed a pledge to help combat pension scams and continue to improve how we protect our Members.
The pledge has been set up by The Pensions Regulator, which is a non-departmental public body that regulates work-based pension schemes in the UK. It aims to encourage trustees, providers and administrators to do what they can to protect pension scheme Members from scams.
Signing the pledge is the latest action we have taken to help tackle the problem of pension scams in the UK. It follows us joining the Pension Scams Industry Forum (PSIF) back in November 2020.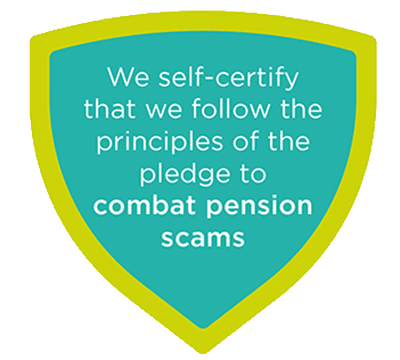 By signing the pledge, we aim to raise awareness of scams and educate and protect pension savers. We will also follow a Code of Good Practice set by the Pension Scams Industry Group, who created the PSIF last year. This includes the following:
• Regularly communicate the risk of scams.
• Encourage Members looking to access drawdown (a way of taking money out of a pension) to contact the Pensions Advisory Service for impartial guidance.
• Get to know the warning signs of a scam and good practice for transfers.
• Take appropriate due diligence measures for transfers and document all procedures.
• Clearly communicate concerns to Members if high-risk transfers must be paid.
• Report any concerns about a scam to the authorities and inform the Member.

Janet Morville-Smith, our Head of Risk & Compliance at LPPA, said: "Preventing pension scams is a key priority for us and we want to do all we can to protect our Members from them. Signing this pledge, what it represents, and following the Pension Scams Industry Group's Code of Good Practice, is the next step in our goal to achieve that.
"We will be incorporating a pension scams pledge logo across our business (displayed above), so look out for it on our website and in our emails," she said.