Important notice
For retired Members of the London Fire Brigade, and the Lancashire Fire and Rescue Service pension schemes, who are living overseas
You may have recently received some correspondence from Target Professional Services, a company selected by Local Pensions Partnership Administration (LPPA) to carry out our annual Overseas Pension Certificate process.
This is required to determine that Members are still entitled to continue receiving their pension payments. We also use this exercise to ensure we have your most up-to-date address and contact details.
Unfortunately we have been made aware that for some of our overseas retired Members, the letter and certificate includes the incorrect pension scheme name.
We apologise for this error and would like to reassure that the correspondence you have received is not a scam and does not affect your personal data. We have instructed Target Professional Services to send letters of apology to those affected, together with the correct letter and certificate for you to complete.
If you have already responded to us and returned the certificate, please note that no further action is required
Help & FAQs
Our most frequently asked questions from members all in one place.
Help & FAQs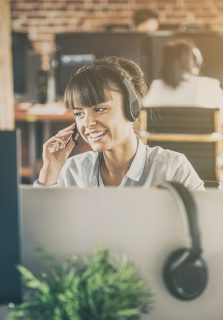 LPPA News
All the pension related news in once place.
News