Sign up for an online account
Select your member status to begin the sign up process
My Pension Online allows you to:
View your membership details
View your CARE pension contributions
View your deferred benefit statement, if you leave the scheme prior to retirement age
Calculate your pension benefits due at retirement
View your annual pension benefit statement
Change your address, email address & bank details
View estimates/documents you have requested from us
Update your lump sum death grant nomination (where applicable)
My Pension Online
A quick and simple way to manage your pension anytime, anywhere.
Whether you're working, changing your career path, planning your retirement or retired, there have probably been times when you've wanted to get access to important information about your pension. The problem is, doing so has meant you've had to take the time to contact your pension provider, either by giving them a call or writing to them. Well, not anymore.
Let LPPA introduce you to My Pension Online.
Our valuable online service gives you instant access to all the key information you need to know about your pension, from calculating your pension benefits to viewing your annual benefit statement – all without having to get in touch with the LPPA team.
How My Pension Online can benefit you
By registering for My Pension Online, you can get immediate access to a whole range of details about your pension – wherever you are and whenever you want. Here are some of the key benefits of registering to join our essential LPPA online service. You can:
Use our quick-and-easy online calculator – so you can calculate the pension income and cash lump sum you're entitled to when you retire.
View your annual pension benefit statement at the click of a button.
Change and update your personal details – like if you move address.
Update your nominated beneficiary – allowing you to check and change those details to make sure your loved ones are cared for should anything happen to you.
Access any important documents you have requested from us, like your P60 (if you're retired) or our annual newsletter.
View your pension details whenever you need to check or provide them – including watching your pension benefits grow over time.
Where do I sign up?
Sounds good, so what are you waiting for? You can sign up to My Pension Online today.
You'll need your national insurance number and date of birth to request an activation key. Just select your member status at the top of this page to get started.
Help & FAQs
Our most frequently asked questions from members all in one place.
Help & FAQs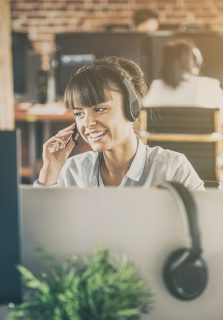 LPPA News
All the pension related news in one place.
News